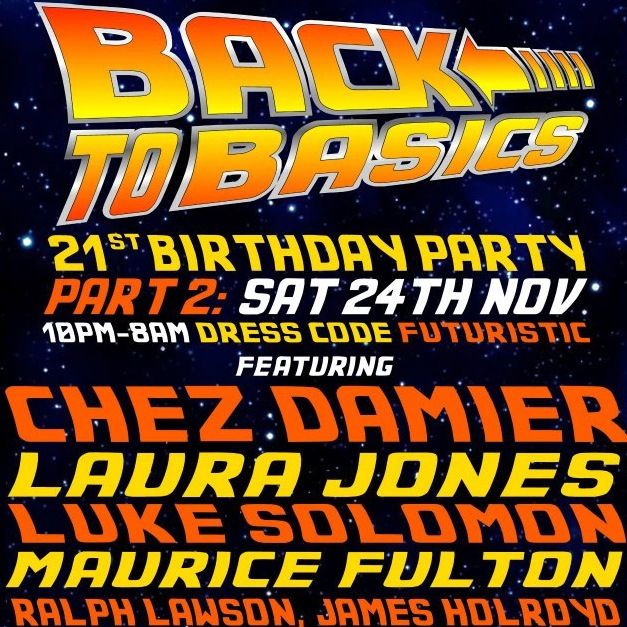 i love basics. but then again, i've lived in leeds almost two decades so it would pretty much be illegal not to. the soon to turn 21 year old night might have roamed around 5 different venues during its life, but the vibes have never changed: house, house and house, all night, every night, the party's longevity is in part down to the mix of its crowd. both older raves and fresh faced students rub shoulders on the dance floor as equals, whilst the more than reliable residents in ralph lawson, frenchy, tristan da cunha, burnski, buckley and, of course, founding father dave beer, are also vital cogs in the wheel.
this year saw quite a change for basics, with the formerly weekly night going monthly so as not to dilute the experience, but at the same time started irregular, intimate gatherings at the garage. as such, the 21st birthday celebrations are taking part across two weekends. the first on saturday november 3rd with basment jaxx doing a dj set at new home the warehouse, and the second – of much more interest to teshno readers – will be at the aforementioned garage on november 24th with driving deep house master chez damier, classic boss luke solomon, maurice fulton and many more.
you can get tickets at waxwerks, on ra and at ticketarena.co.uk and, if you fancy, read an oral history of the night that i did for ra last year.
part(y) 1:
the warehouse – saturday 3rd November
basement jaxx (dj set), ralph lawson, buckley, james holroyd, tristan da cunha, frenchy, dave beer
part(y) 2:
the garage – saturday 24th November
chez damier, laura jones, luke solomon, maurice fulton, jasmin feat. sarah story, ralph lawson, burnski, buckley, james holroyd, tristan da cunha, frenchy, dave beer

you might also like: